Equity Diversity Inclusion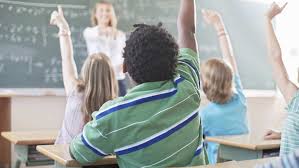 The Equity, Diversity, and Inclusion (EDI) Committee supports the SELPA Association's goal to embed an equity and cultural lens throughout the work of the association, toward a more inclusive organization and culture. The Equity, Diversity, and Inclusion Committee will foster a mindset for change by facilitating courageous and honest conversations about what the SELPA association values to guide decisions. As we facilitate a culture of equity within the association, members will be equipped to take that mindset into the LEAs we serve to ensure access and inclusion for all students, specifically Black students and other historically under-served and marginalized populations.
This committee was formed after our Association resolved to make this culture change as indicated in the document, Resolution Recognizing the Fight Against Racial Inequity and Injustice and Defining Our Commitment to Equity Work, September 7, 2020. The SELPA Administrators of California published additional statements of solidarity with marginalized and disenfranchised populations, including this Statement on Equity and Social Justice, from June 9, 2020, and this Statement Against Asian-American-Pacific Islander Violence and Hate, from April 2, 2021.
While the organization has had many presentations around equity, diversity, and inclusion, the EDI Committee began its work in the 2020-21 year by studying the use of mind-body practices to address unconscious bias, beginning with the science of the body. Working closely with Dr. Niki Elliott of the LaFetra College of Education at the University of LaVerne, and founder of The Mindful Leaders Project, we learned together how our autonomic nervous system, and the vagus nerve in particular, affects our physical responses when working through challenging or potentially painful subject matter, and how we can better recognize and alter those responses. Similar to the patterns of a student who has experienced trauma, adults have similar needs in order to feel a sense of safety and belonging enough to share and grow. We plan to build on our learning each year as we also work to embed an equity lens across the work done in many of our committees.
In addition to several strategies, the EDI Committee has established some norms for its sessions that include expectations for ourselves and check-in questions to encourage mindfulness and mutual respect. The EDI Committee also collects resources and information on the subject to share with the membership on a regular basis, and our EDI Resources and Information Master List is updated regularly.
Additional Resources
Equity Tools, Promising Practice, and Research, from the California Department of Education
Ways 2 Equity Playbook, from the Inclusion Collaborative at the Santa Clara County Office of Education
The State Performance Plan - Technical Assistance Project (SPP-TAP)
Resources, Training, Laws, and Research for Supporting LGBTQ+ Students, from the California Department of Education